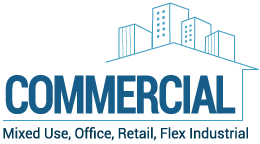 Wisconsin's Most Trusted
Commercial Real Estate Lender
What Makes Us Different?
BridgeWell understands Real Estate entrepreneurs because that's our background. We don't think like banks, we can see the potential, and help you get flexible and efficient capital for your Real Estate projects.
Specializing in small balance commercial, no project too small! We underwrite the asset. Credit problems, self employed, foreclosure, bankruptcy no problem.
Have more Questions? Call us today 414-436-3000
Flexibility
BridgeWell can fund deals outside of the narrow box used by most Lenders and their Wallstreet backing. We hold our loans in-house and underwrite each investment opportunity individually.
Ease & Speed
The application process is easy, our staff is friendly and available, and most importantly, we close quickly and on time.
Track Record
BridgeWell Capital has been in business since 2008 and is BBB A+ rated. We specialize in Win-Win transactions and prioritize the success of our borrowers. BridgeWell Capital: Wisconsin's Commercial Lender
BridgeWell Capital is a direct lender in Wisconsin with private, in-house capital. We can fund projects that other lenders can't!
BridgeWell Capital is committed to the success of real estate investors in the Wisconsin Market and throughout the Southeast. We know what an investor needs to be successful: an easy application process, transparent terms and guidelines, quick funding, and most of all reliability. Over 50% of our business is from repeat customers. Why? Because BridgeWell Capital delivers on ease, transparency, and consistency with great rates and favorable terms. Our team of licensed professionals is familiar with the greater Wisconsin market. We've been in business since 2008 and have over 45 years of combined experience.
BridgeWell Capital: A Partner to Commercial Real Estate Investors in Wisconsin
Most Hard Money Lenders in Wisconsin and throughout the country exclusively fund residential projects. The few lenders that will consider commercial projects operate within strict guidelines. These lenders are part of a narrow segment of the commercial lending industry in Wisconsin called Prime Commercial. They assist borrowers with high credit scores and cash-flowing assets. Additionally, many Prime Commercial Lenders will require at least 50% owner-occupancy, will not lend on distressed assets, and will not consider a loan amount below two million. As a result, Wisconsin real estate investors are frustrated, and great deals are lost.
Let's explore some of the investment opportunities that would be rejected by a Prime Commercial or Institutional Lender and the ways BridgeWell Capital can assist greater Wisconsin real estate investors.
A quick closing is required. BridgeWell can close in a minimum of 10 days. As a direct lender with in-house capital, the liquidity to fund your deal is waiting at the ready.
The property is value-add, partially vacant or fully vacant and requires rehab. BridgeWell funds partially vacant or fully vacant commercial properties and does not require owner occupancy. For distressed or shell-condition properties, a portion of the loan can be allocated to a Rehab Credit Line.
The Wisconsin real estate investor is unable to qualify for traditional financing. BridgeWell considers the whole picture when evaluating a loan request. Low credit, lack of W-2 income, or inexperience do not immediately disqualify the loan.
The loan amount requested is below two million. BridgeWell funds small balance commercial loans from $150,000 to 2 million.
Fast cash is needed on an owned asset. BridgeWell can refinance existing liens or provide cash back on unencumbered properties.
How is BridgeWell Capital different from other Hard Money Lenders in the Commercial Industry?
Commitment to Excellence: BridgeWell Capital is a resource for Commercial Real Estate Investors to get the deal done. Our role is to provide financing as seamlessly as possible so that your investment will be a success. We always strive for every transaction to be 'win-win' for all parties and are committed to the highest level of ethics and fair dealings.
Experience: Our team has over 45 years of combined experience and has a proven track record of funding great investment opportunities in the Wisconsin area.
Licensure and Insurance: BridgeWell Capital is licensed, bonded, and insured. Why does this matter? BridgeWell has been vetted by multiple agencies to ensure we're operating cleanly and fairly. As part of the licensing process with NMLS, our licensed agents undergo continuing education annually and FBI fingerprinting and background checks bi-annually. Additionally, to maintain our bonding and insurance, we are required to submit audited financials and maintain a certain level of net worth.
Investing in Wisconsin's Real Estate Market
Wisconsin is one of the best cities in the country for investing in the commercial Real Estate market. Whether you're a seasoned investor or just starting out, Wisconsin has great opportunities for every experience level and price range. A few positives of the Wisconsin real estate market:
Available Inventory: Real Estate Investors throughout the greater Wisconsin area benefit from the high volume of trade in the region. With many shrewd buyers and eager sellers, the competition is fierce but the opportunity for an investor to gain market share is ripe.
Reasonable Rates: Rates continue to climb but so do rents. Commercial Real Estate Investors in Wisconsin can take advantage of great deals now by using a short-term loan without a prepayment penalty.
Solid metrics across all asset types:

In 2022, Wisconsin's Office leasing demand has remained strong.
The Wisconsin Industrial Market total industrial vacancy rate remains low, as supply races to keep up with demand from tenants.
Wisconsin Retail benefits from tourism and a good concentration of purchasing power
Resources for Commercial Real Estate Investors
For Networking:
NAIOP – Commercial Real Estate Development Association
Get involved with your local NAIOP chapter. NAIOP is the premier organization for owners, developers, and investors of office, industrial, retail and mixed-use real estate. NAIOP also offers many free resources for investors providing research on trends and market insight.
For Research:
Many commercial real estate brokerages provide free reports quarterly, broken down by asset type and region. By researching the local Wisconsin market, commercial real estate investors can be prepared for the road that lies ahead.
For Commercial Real Estate for Sale & Lease in the Wisconsin Market: