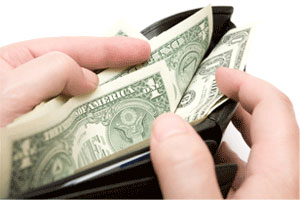 In the real estate financing industry, private money refers to the funds an individual or organization invests with a real estate entrepreneur in exchange for a return on the investment. While a private money loan can take place when friends and family lend you money for your start up business, it most commonly originates from a financial institution like BridgeWell Capital. BridgeWell Capital uses the money of private investors to service loans to real estate entrepreneurs. In this case, the financial institution receives a promissory note —a mortgage on the property to secure the investment— and collects an interest on the loan. The real estate investor can make interest only or amortized monthly payments over 5 years with unlimited options to renew —whichever works best for the deal.
You may be wondering why a private money loan from Bridgewell Capital makes sense for your business. The primary benefit of private money is that it allows you to do more deals. Many novice real estate investors struggle with other sources of money such as conventional mortgages and lines of credit. They may close a few deals but they eventually realize how easy it would be if they had used private money in the first place.
For experienced investors, private money is useful to close larger deals. A solid real estate investing experience, a highly appraised property as a collateral along with a high estimated profit margin are important factors for BridgeWell Capital to fund larger deals.
In today's real estate market, private money is key. There has never been a better time and a better way to boost your investments than with private money. It doesn't matter what strategy you use for your investments; whether you want to buy, fix and sell or buy, fix and rent single-family houses, using a private money loan from BridgeWell is a huge investment opportunity to propel your investing to the next level.