Unique Loan Terms
Build long-term wealth with BridgeWell Capital's Fix2Rent Loan Program. It's a bridge loan and a rental perm. – All in one!
Bridge Loan Features
15-minute approval
Super fast funding – Close in as little as 10 days
Financing up to 85% of Purchase Price and 100% of Rehab.
Easy approval – Damaged credit OK, no income verification.
Loans start at 3.9 points. Repeat clients with good credit history can achieve points as low as 1.9.
3 year loan terms, with an option to refinance for up to 30 years.
Rates as low as 10.99% APR with an option to refinance into a low-interest perm. loan
12 months pre-payment penalty
Loan amounts starting as low as $50,000, as high as $5 million.
Perm. Loan Features
Rates as low as 5.9% APR
30-year, fully amortizing
Free modification to perm.
Over 10 properties OK
Residential Rental Loans are available for single family, residential investment properties (no owner-occupied) in Florida, Georgia, South Carolina, North Carolina, Virginia, West Virginia, Maryland, Pennsylvania, Connecticut, Massachusetts, Maine, New York, Ohio, Kentucky, Tennessee, Arkansas, Missouri, Illinois, Indiana, Michigan, Wisconsin, Iowa, Nebraska, Kansas, Oklahoma, Texas, New Mexico, Colorado, Wyoming, Idaho and Washington. We may lend in other locations as requested.
How it Works
The secret of building wealth in real estate is to use private money to leverage your investments on rental properties: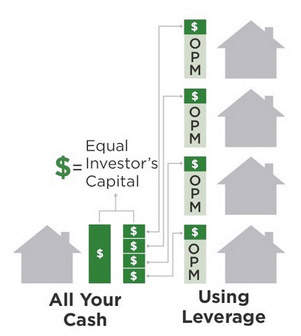 Instead of using all your money to finance a single rental project, you can put a small amount of your capital into multiple rental properties. In the end, part of the profit from many properties is often much greater than the profit from one.
The key to building wealth is to make sure you are generating more cash flow out of your rental properties than your cost of living. You can accomplish this by having more rental properties.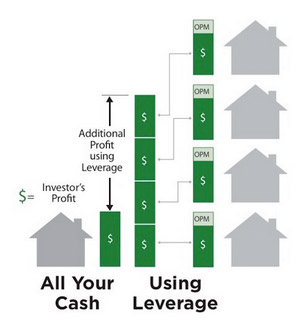 Overtime cash-flow and equity will increase thanks to inflation. If your rental income and your property's value increase with inflation (about 4.1% annually) you can generate cash-flow. Here's how it works:
As your rental income increases, loan payments remain fixed, which results in additional cash-flow.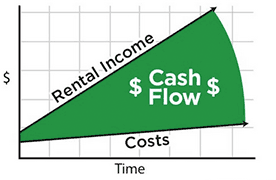 As your property's value increases over time and loan balance goes down, you generate equity.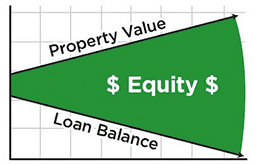 Take the next step…
Have a Loan Specialist Contact Me