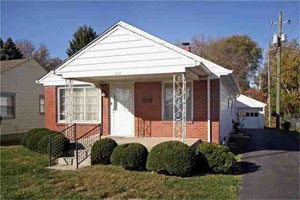 The Find:
On November 12th, BridgeWell Capital received a loan proposal from one of our many repeat investors looking for a hard money loan for an investment property in Indianapolis, Indiana. The property, a single-story bungalow built in 1951, is located within walking distance of restaurants, parks, and schools. It is also convenient to major transportation routes being located near equidistant to Interstates 65, 70, and 465. The purchase price for the home was $65,000.
The Fix:
While the property was in an excellent location and in great overall shape, structurally speaking, the interior was in dire need of an update. The electrical system required code upgrades. The roof, while sound, had minor flashing issues. The carpets needed to be replaced, and the kitchen cabinets made their debut the same year as I Love Lucy. The investor took out a $25,000 repair credit line to modernize the property, bringing the total project cost to $90,000 (Purchase price + RCL = TPC). BridgeWell Capital was able to finance 90% of the client's TPC.
The Flip:
With funding from BridgeWell Capital secured the day after they closed, the clients were able to hit the ground running to turn this investment around as fast as possible. With the renovations completed, the property was appraised having an after repair value (ARV) of $151,000, earning BridgeWell's clients a 35% return on their investment.