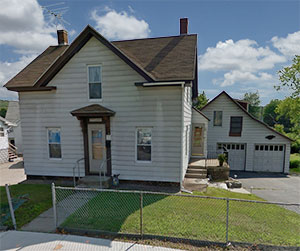 The Find:
On November 11th, BridgeWell Capital received a loan proposal from an investor looking to secure a hard money loan for a 3-bedroom, 1-bath single-family home in Worcester, Massachusetts. The neighborhood wherein the historic, 1270 sq. ft, Cape Cod-style investment property, is located enjoys convenient access to the Worcester-Providence Turnpike and Interstate 290, and is located less than a 10-minute drive from a variety of parks, dining and shopping options. The property is located within walking distance of the College of the Holy Cross.
The Funds:
The 145-year-old investment property was originally listed at $110,000. Our client successfully submitted a cash offer of $96,500 to close the deal. Knowing the property was in need of repair, our client set aside $35,000 of the BridgeWell Capital Fix-2-Flip total loan amount to use as a repair credit line that is paid out in installments as progress points are met. With this particular property the roof, electrical systems, and plumbing were all in need of significant rehab. However, an additional apartment was built on top of the garage, meaning the potential for 2 separate cash flow opportunities from the same property.
The Flip:
BridgeWell professionals were able to approve the client for the entirety of the loan amount based off the quality of the property and comparable rental rates found in the area. With the necessary rehab completed the property was appraised at $168,000. After the purchase price, prepaids, closing costs and rehab, our investor made $24,665 on the deal that BridgeWell Capital financed within 7 days of the investor's original purchase date.